Chinese New Year is just around the corner.... and we got really busy preparing stuffs for the big day. We have been trying to find time to take Keith for a haircut but have failed to do so for the past two to three weeks. Yesterday I took Grandma to see the doctor because she has not been feeling too well for the past 3 days and I brought Keith along. As we were walking aback to the restaurant, I happen to stumble upon an Indian barber shop so I told Grandma that we should have it done immediately without any further delay.

When it was our turn for Keith's haircut, he was very curious as to what were we doing. He even played peek-a-boo with the barber because he wanted to know what the man is doing behind him. Then after a while he started to become cranky and started to cry as the man is making his finishing shave on the edges of his hair slope.

As soon as we got back, Grandma fed him his porridge and he was very hungry indeed because we have been in the clinic for over 2 hours already.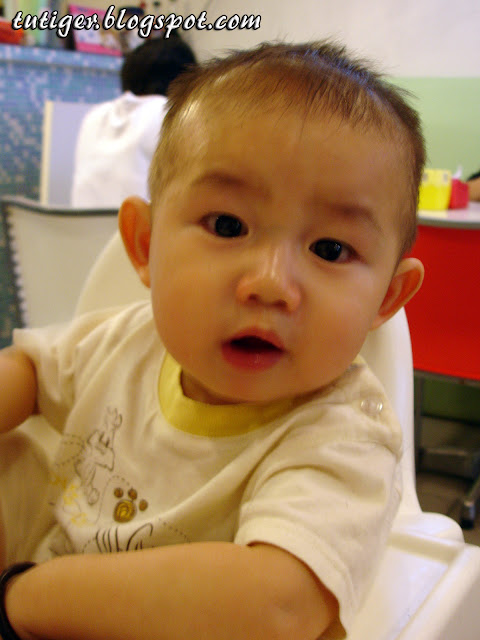 This is how happy he was after grandma gave him a spoonful of his porridge