We just did not know what had happened but Keith had became very scared whenever we tried to let him walk on his own. He would either squat down or just stand there and do what we had taught him to do, ie. dancing, clap hands or "tim choong choong".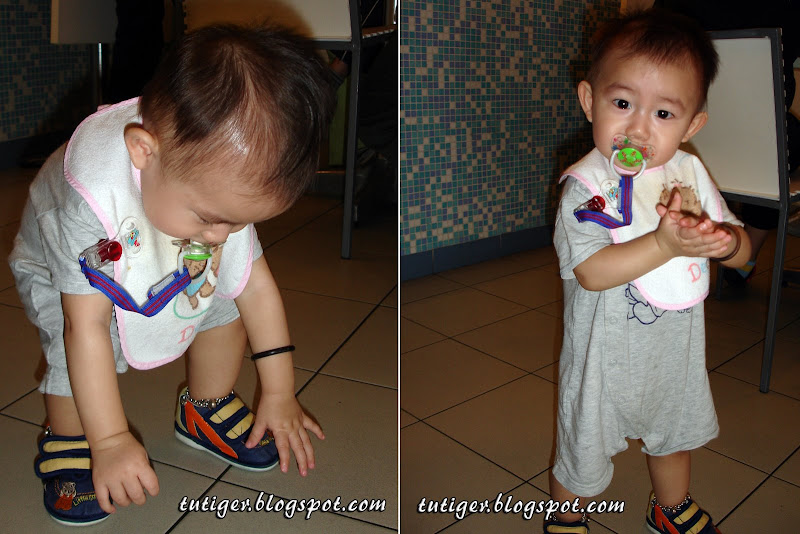 If that fails to impress us or get our attention, he would normally be crying out loudly but sometimes he would move to something near to him for support and starting to walk towards the person and then
-
-
-
-
-
-
He would either pester you with a smile (trying to be cute) or show you his pitiful "pick-me-up" look !!!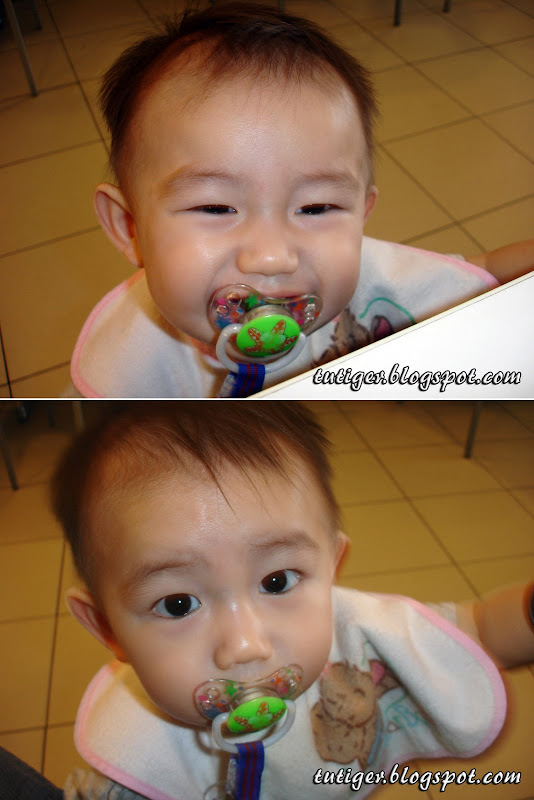 What we would do now is to try to leave him at a nearer distance because he would not inch a bit if we leave him too far like before. He would struggle to move at a distance but when he is close to the person he would walk with ease because he knew that he is within our reach if he is to fall. Sigh! He is quite a Scardy Cat.